Knitwear excellence, since 1956.
Skill, experience and the constant pursuit of quality have always characterized the story of Mely's.
Tradition and innovation come together in a savoir faire that is constantly renewing in order to meet the needs of the most important fashion houses worldwide.
Great experience in the sector, ongoing staff training and the use of cutting-edge technology mean that Mely's is able to offer its clients customized, original solutions that meet even the most sophisticated demands and market trends.
Mely's combines the heritage of Italian sartorial tradition, the work of skilled hands, and technological innovation, guaranteeing end results of exceptionally high quality.
Knitwear is a complex art form that requires skilled handwork as well as the use of extremely hi-tech machinery designed to carry out the most complex processes. The entire work cycle, from original ideas to programming, and from assembly to final checks, is carried out by highly skilled personnel, and handwork such as crochet and embroidery is entrusted to dedicated professionals. Collaboration with handicraft workshops allows the company to satisfy all customer needs.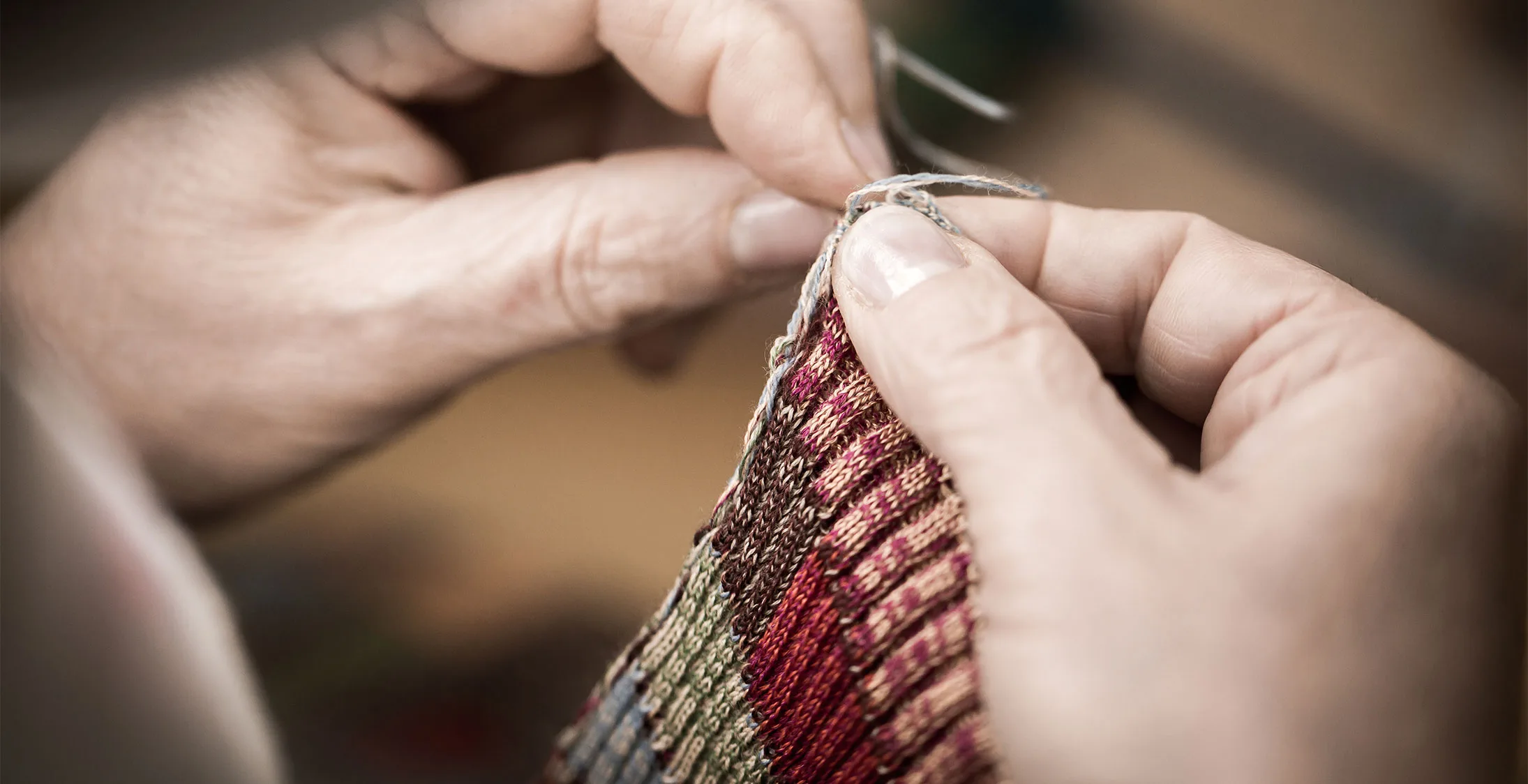 Thanks to a precise and meticulous production process, the utmost quality and complete reliability are guaranteed every time.
THE VISIBLE
CREATES
THE SHAPE
THE INVISIBLE
CREATES
THE VALUE.
A daily commitment to promoting sustainability at every turn through sustainable and ethical practices for the protection of the environment and people.
For more details, explore Auxilium, Gruppo Florence's sustainable core where the Group's vision meets companies' tangible objectives.
IF YOU ARE LOOKING FOR COLLABORATION OPPORTUNITIES, 
GENERAL INQUIRIES OR SIMPLY WANT TO START 
A BUSINESS CONVERSATION.